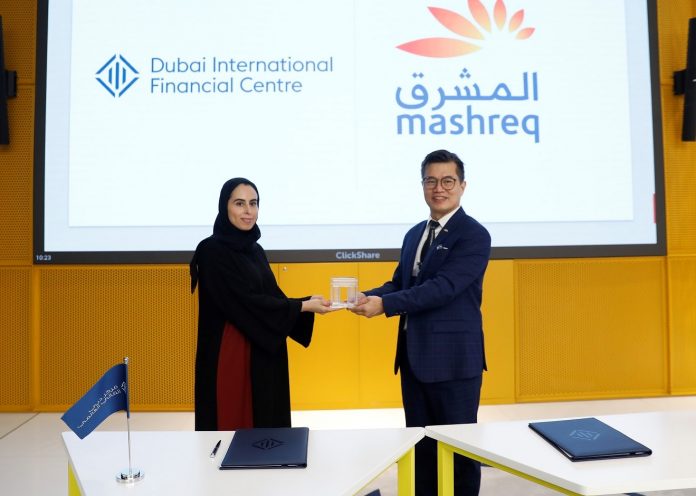 Mashreq has entered into a strategic partnership with the DIFC Academy, a training and development platform established by Dubai International Financial Centre (DIFC) Authority, to launch the Game Changer Hackathon series.
The partnership between Mashreq and DIFC Academy comes following the conclusion of the first-ever DIFC Future Talent Week that was held recently to inspire and shape tomorrow's talent where a series of events in collaboration with educational institutions, financial institutions, start-ups and government bodies, where held to prepare youth for the job market of tomorrow.
Ellis Wang, Group Head of Technology, Transformation and Information, Mashreq Bank, commented: "The primary objective of our partnership with the DIFC Academy is to support the financial community in developing innovative services that can benefit the entire industry. These hackathons will provide us the opportunity to interact with passionate young minds who are designing solutions that could become an integral part of both our current and future offerings. At Mashreq, we recognize that technology is not just an 'add on', but a must have, in order to meet the needs of our customers. We are constantly ramping up our digital capabilities and continue to collaborate with startups and FinTechs, who are an integral part of bringing innovation to reality within the financial sector."
Alya Al Zarouni, Executive Vice President of Operations and Head of DIFC Academy, DIFC Authority, said: "We are delighted to collaborate with Mashreq to launch innovative initiatives such as the Game Changer Hackathon, which will strengthen the FinTech sector as it encourages participants to find new solutions for banking issues based on data and advanced technologies. At DIFC Academy, we will continually nurture and support these events that will directly contribute to attracting new talent and providing smart and innovative solutions."
As part of the initiative, a number of hackathons will be organized, challenging students to develop innovative financial services. Hackathon teams will focus on how technologies such as artificial intelligence and machine learning can be utilized to support banks and financial institutions efficiently manage risk, and how the use of data sciences can automate and facilitate many data-driven processes.
The first phase of the program will kick start from December 2021 with the qualifying teams from round one proceeding to the second phase of the program in the following month. Winners of the competition will be announced in March 2021 at a grand ceremony in Dubai.
For more information on eligibility requirements please visit: Mashreq – DIFC Hackathon