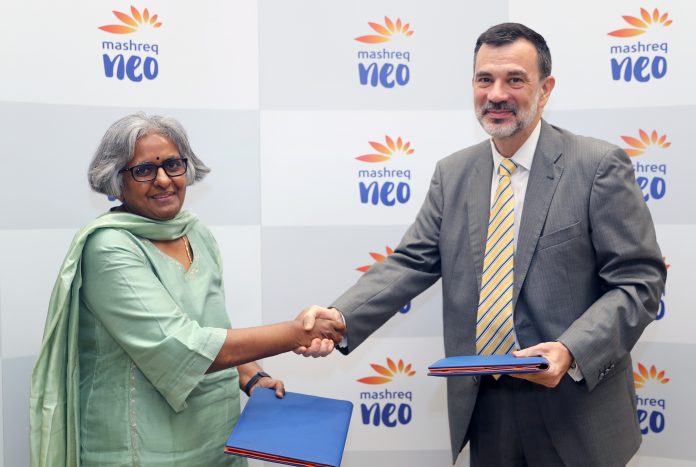 Mashreq NEO, a full-service digital bank from Mashreq Bank, announced a strategic partnership with Federal Bank, a leading financial institution in India to enable Mashreq Neo's Indian customers open a Non-Resident account with Federal Bank in India, instantly via the Neo app.
The new initiative leverages the Open Banking construct to simplify the customer onboarding journey and deliver real-time account opening experience for customers. The partnership between two leading banks is set to offer unmatched speed, convenience, and secure banking. In addition to seamless account opening, customers will soon be able to view the balance in their NR accounts with Federal Bank on Mashreq Neo App and make instant remittances to India via its Quick Remit facility.
Speaking about the initiative, Fernando Morillo – Group Head of Retail Banking at Mashreq, said: "UAE is home to over three million NRIs and they also make up a significant proportion of the Neo franchise.  It is a key priority for us to offer our customers superior experience while fulfilling their banking needs. We are extremely pleased to partner with Federal Bank and offer this innovative NRI service, which we think will delight our customers. It will be our constant endeavour to build on this offering and introduce more customer centric innovations in the future."
Shalini Warrier, Executive Director, Federal Bank commenting on the partnership said "We are delighted to announce this strategic tie-up with Mashreq Bank, a leading Bank in UAE. Through this, we will be able to deliver the best of banking services to the Indian diaspora in the UAE.  Federal Bank has a significant market share in the Non-Resident Indian business and in the Inward Remittances business; with this partnership, the best of all that we have on offer will be available to the customers of Mashreq Neo".