Mashreq announces the financial results for 1H 2023 displaying a strong performance and providing excellent shareholder value with an annualised return on equity of over 30%. Further details are outlined below.
Robust Growth in Operating Income & Net Profit
Operating profit at AED 3.7 billion represents an 88% increase compared to 1H 2022 on the back of a healthy operating income growth of 60% – strong growth across all business units
Operating income growth was primarily driven by net interest income which has increased significantly by 96.3% as a result of growth in the loan portfolio and the high interest rate environment; the non-interest income to total income ratio currently stands at 29.5%
Positive jaws of 43.2% has led to a significant improvement in efficiency with the cost to income ratio at 28.3% in 1H 2023 compared to 38.7% in 1H 2022
Credit cost decreased by 88% year on year to AED 54 million in 1H 2023. This, coupled with the solid operating income growth, allowed Mashreq to post a strong net profit of AED 3.5 billion in 1H 2023, representing 150% year on year growth
Noteworthy increase in annualised return on equity to 30.2% (up from 13.9% in 1H 2022) demonstrating excellent shareholder value     
Steady Growth in the Loan Portfolio & Customer Deposits
Total Loans and Advances increased by 5.2% year to date and stands at AED 95 billion
Healthy growth of 11.4% year to date in customer deposits to reach AED 126.8 billion; CASA ratio continues to remain high at 65% exhibiting the strength of the franchise
Loan-to-Deposit ratio was at 74.9% at the end of June 2023 (79.4% in December 2022)
 Comfortable Liquidity & Capital position
Liquid Assets ratio stood at 30.8% as of June 2023 (33.5% in December 2022)
Capitalization level remains robust with the Capital adequacy ratio at 18.0%, Tier 1 Capital ratio at 15.7%, and CET1 ratio at 15% as of June 2023.
 Improved Credit Environment & Healthy Asset Quality
Impairment allowance reduced significantly to AED 54 million in 1H 2023 driven by enhanced asset quality and higher recoveries and represents only 0.1% of net loans
Non-Performing Loans to Gross Loans ratio declined to 1.7 % as of the end of June 2023 (2.2% as of December 2022) and is one of the lowest in the market
Total provision for loans and advances reached AED 4.4 billion and coverage ratio improved to 237.6% as on 30th June 2023 (190.8% in December 2022)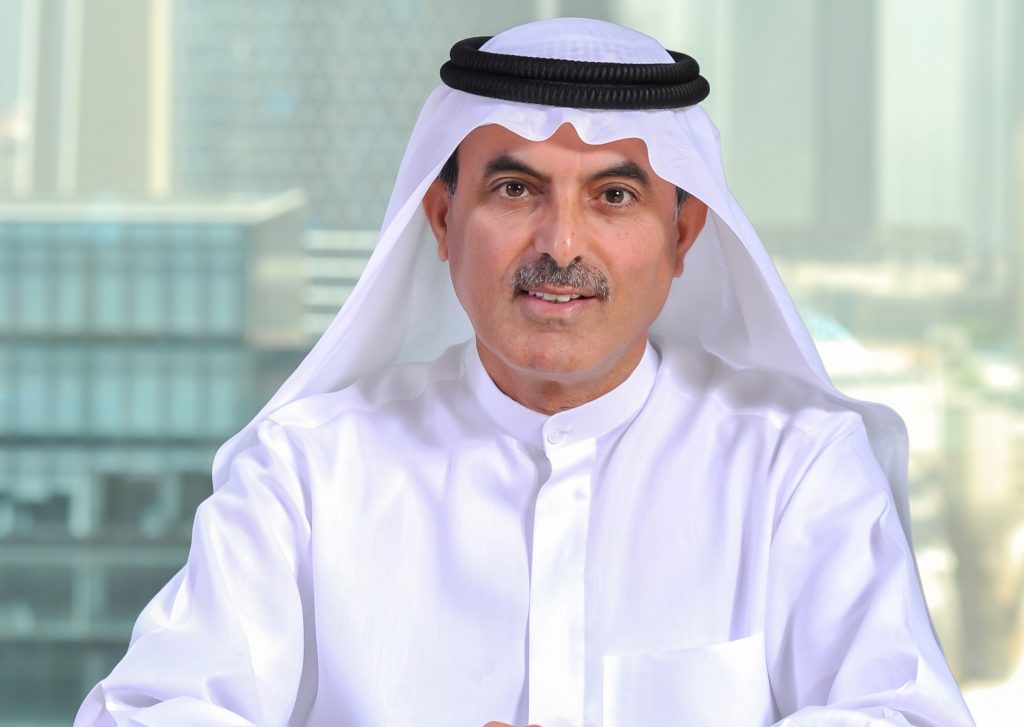 H.E AbdulAziz Al Ghurair, Chairman of Mashreq, said:
"In testament to the strategic execution of our vision, Mashreq has achieved a remarkable 150% surge in net profit to AED 3.5 Bn for the first half of 2023. As we demonstrate our financial prowess, we also take pride in providing our shareholders with impressive value, as evidenced by an annualised return on equity exceeding 30%. This robust performance stands as a tribute to the resiliency and vigour of the UAE banking system and its fortified capital buffers. These foundational strengths have enabled us to successfully navigate the complexities of the digital banking landscape and adapt our strategies seamlessly.
At Mashreq, we believe our growth trajectory is characterised by the symbiosis of strong revenue growth and bottom-line expansion. This is complemented by our keen focus on operational efficiencies and a robust liquidity framework, fortifying our stability and ensuring we continuously create value for our customers, employees, and the wider organisation. Our strategic direction is reflected in our successful growth across all our key business segments – corporate and investment banking, treasury and capital markets, international banking, and retail banking. This success is amplified by the global recognition and embrace of our pioneering digital platforms.
As we wrap up the first half of 2023, Mashreq stands tall as a dynamic digital challenger bank, delivering enticing returns for our stakeholders amidst a volatile global economy. With our eyes firmly set on the future, we are confident in our readiness and resilience to continue driving value and sustaining our growth momentum."
Ahmed Abdelaal, Group Chief Executive Officer, Mashreq, said:
"Assessing Mashreq's robust performance in the first half of 2023, it is evident that our strategic initiatives have been instrumental in shaping this success. With an exceptional 88% YoY increase in operating profit, rising to AED 3.7 billion, and a marked reduction in our cost-to-income ratio to 28.3%, the strength of our approach is clear.
Mashreq's growth is also a reflection of our commitment to enhancing customer experience. We are tirelessly striving to be the leading provider of customer experience, a goal which has necessitated a substantial internal cultural shift towards client-centricity. Coupled with this is our focus on digital transformation and personalisation, a strategy that demands robust data governance, AI-led technology, and a comprehensive understanding of clients' needs. Our award-winning digital platforms bear testimony to our success in this area, with numerous accolades over the past three years driven by client recognition.
Our prudent risk management strategy, which prioritises improving asset quality, has been another critical factor in our success. It has led to considerable improvement in our risk position, significantly bolstering our profitability.
Meanwhile, Mashreq's international expansion strategy, particularly our entry into Oman and the launch of digital banking operations in Pakistan, alongside our commitment to sustainability, embodied by our LEED Zero Energy certified headquarters, underline our forward-thinking and responsible approach.
The inclusion in the World Green Building Council programme further asserts our leadership in steering the MENA region towards a net-zero trajectory, in line with the principles of COP28 in the UAE, and the UAE Net Zero 2050 strategy.
Central to this triumph has been our emphasis on people. As much as we acknowledge the importance of AI and technology, we understand that people remain at the heart of our success. They propel innovation and engagement, and their commitment is crucial to any organisation aiming for success. The recruitment of top talent globally has been a key contributor to driving our strategic growth across all organisational levels.
At Mashreq, we know our role extends beyond providing financial services. It's about enriching customer experiences and investing in our most significant asset—our people, who are pivotal in providing superior service to our customers and driving the bank's continued success. As we continue to navigate forward, we pledge our unwavering commitment to delivering unparalleled value to our customers, shareholders, and the wider community."