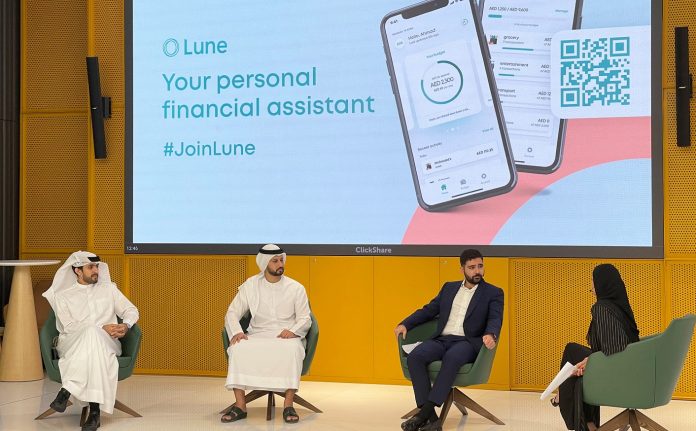 In partnership with the Dubai International Financial Center, Lune has hosted its first hybrid panel discussion on the importance of financial literacy. The hybrid panel discussion hosted three expert panelists with years of experience: Haitham Abdulla, Investment Manager at National Bank of Fujairah, Helal Lootah, and Alexandre Soued Lune's Co-Founders; focused on providing tangible solutions that enable individuals to save and grow their wealth.
When asked by the audience, Haitham Abdulla, about the right time and age to start saving and investing, he said: "The earlier you start the better, but it's never too late, starting with the right tools and knowledge is what really matters"
Talking about the most common issues concerning money management Helal Lootah, and Alexandre Soued, Lune Co-Founders' explain that "Lune has been created to ensure that even people that find money management difficult, are able to do it easily. Lune, simplifies money management and makes it easier to track, budget, and save every day."
Following the panel, questions from the audience focused on how best to address and manage personal finance.
The first UAE-based personal financial assistant mobile application has launched with the objective to increase financial literacy among Millennial's and Gen-Z across the Middle East. Lune has created a user-friendly mobile application that makes money management simpler through automated expense insights and educational initiatives across various engagement touchpoints. Furthermore, Lune is looking to introduce further features in the near future to enhance user experience and quality of life.
"Lune Technologies Ltd." is a licensed Software Technology company registered in the Dubai International Financial Centre, Dubai, United Arab Emirates. www.lune.ae