MEA Finance Banking Technology Awards 2021 gives due recognition and celebrates the achievements of the region's leading banks, financial institutions, and technology providers at the forefront of digital transformation who have worked together to build smarter, more effective, and efficient systems for the new era's banking customers.
Loxon nominated its IFRS9 solution, which provides end-to-end compliance from accounting, risk and ECL perspectives in a way that consolidates the financial and risk dimensions while at the same time fulfilling the expectations of the bank and/or banking-group's top management, the bank's external auditors and last but not least, the regulators. It is an advanced strategic product which facilitates dynamic adaptation to the changing economic and regulatory environments in areas such as stress testing, what-if and sensitivity analysis, macroeconomic regression and forecasting, and the recalibration of risk parameters.
Commenting on the company's achievement, Tamás Erni, CEO said: We are exceptionally proud and honoured to be recognised by MEA Finance. The region is one of our key target markets and we view our cooperation with its tier 1 banks such as BBK and Bank al Etihad as extremely important. The award demonstrates not only our excellence in the field, but also that our clients can continuously count on our unwavering support. We do our absolute best to partner with our clients and provide ongoing and innovative solutions which can help them to thrive even in this difficult time of pandemic.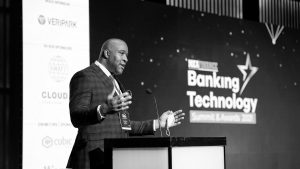 We are delighted to have been able to recognise a European supplier and this also shows that MEA Finance Banking Technology Awards have a global presence. – said Kenneth Mitchen, Executive Director & Publisher of MEA Finance Magazine. – It's a significant advantage for the region that they have access to a risk management product which offers such a comprehensive solution that includes credit risk models, data management, economic forecasting, and also consultancy services. Once again, congratulations to Loxon.

About Loxon
Loxon is a business solutions provider, offering integrated lending, collection, and risk management software solutions for the financial services industry throughout Europe, the Middle East, Africa, Asia and Australia. It is also a dedicated vendor of software solutions which aims to serve banks, leasing companies and other financial institutions covering the entire lending, collection, and risk management lifecycle. Loxon has its head office in Budapest, Hungary, and has offices in Romania (Bucharest), Russia (Moscow), Bahrain (Manama), Netherlands (Amsterdam) and the United Arab Emirates (Dubai).