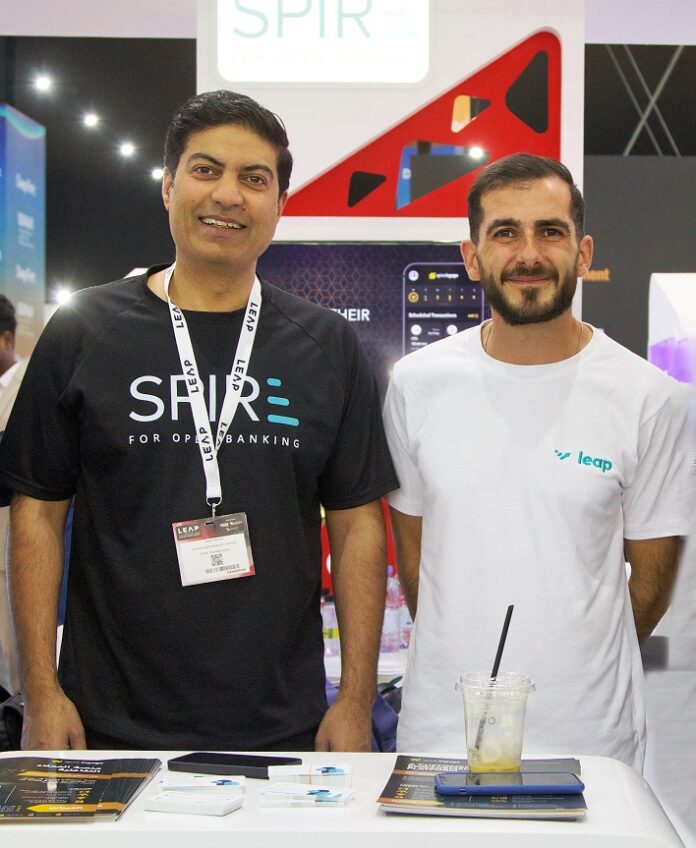 Leap, a Dubai-based FinTech company dedicated to improving financial literacy for children, has announced a partnership with Spire Technologies, an Open Banking solution provider in the MENA region. This partnership will enable Leap to leverage Spire's Data Enrichment component in its app and empower kids with meaningful spending insights to help them learn to save and spend their pocket money better.
Data enrichment is one of the components of Ingage, Spire's Ai driven Customer Engagement Platform, which turns unstructured transaction data into meaningful spending insights that can be used by FIs and FinTechs, and their customers. With these insights, parents using the Leap app can better understand their child's spending habits and teach them real-life lessons in earning, spending, and saving.
In addition, Leap will leverage Spire's Ingage Smart Console, a business intelligence utility to drive business metrics and monetize on the aggregated customer data, which can work as a catalyst to drive innovative customer campaigns, allowing Leap to understand their customers' spending habits, create intuitive user experiences, and accelerate ROI.
"We are excited to partner with Leap and help them achieve their mission of raising financial literacy for children," said Aamir Janjua, Co-founder and CPO at Spire Technologies. "Our Data Enrichment component will provide parents using the Leap app with valuable insights to manage their children's finances effectively and help them make informed decisions. This partnership offers a significant opportunity for us to contribute towards increased financial literacy and inclusion."
Ziad Toqan, Co-Founder and CEO at Leap said, "We are thrilled to partner with Spire Technologies and leverage their expertise in Open Banking. With Spire's Data Enrichment component, we're able to provide the insights needed to really teach kids how to earn, save and spend money responsibly, all while setting themselves up for a successful future. We're very excited to partner with Spire Technologies and can't wait to leverage more of their capabilities to bring further enhancements to the Leap app."
Leap and Spire Technologies are committed to improving financial literacy for children and parents and empowering them with the right set of tools to manage their financial well-being. This partnership is a step in that direction and will help both companies achieve their goals.