KPMG's latest report on the financial sector, Banking Perspectives 2021, records the sector seen moving towards a better year. Backed by government reforms, halt in credit losses (ECL), stable liquidity, stronger CAR, and transformational changes, banks are heralding stable year, as compared to a shaky outlook in the corresponding period last year.
KPMG reported that the 11 Tadawul-listed banks stayed resilient at the end of 31 December 2020 reflecting signs of recovery since uncertainties evolved in March 2020 and a promising outlook for FY 2021. These 11 banks are Alinma Bank, Arab National Bank, Al Rajhi Bank, Bank Al Jazira, Bank Al Bilad, Banque Saudi Fransi, National Commercial Bank, Riyad Bank, Saudi British Bank, Saudi Investment Bank and Samba Financial Group.
The analysis further reveals that 2020 definitely started as a challenging year due to pandemic, but for the banking industry in Saudi Arabia it concluded as a year of reflecting "cohesiveness" of industry and how the banks and the regulator can play a joint-role in economic recovery. The Saudi Central Bank came out proactively with the stimulus program to support borrowers and simultaneously helped banks to accelerate their digital journey for ensuring continuation of all banking services without physical interaction with customers.
The financial performance of the 11 banks in 2020 reported a fall of only 6.32% in net income – excluding the impact of a one of goodwill impairment recorded by SABB. Meanwhile, total assets increased by 13.14% combining SAR 2,771 billion, against SAR 2,449 billion in 2019. Total customer deposits saw 9.18% spike calculating SAR 1,975 billion, as compared to SAR 1,809 billion in 2019, whereas, ECL saw a staggering rise to 39.05% involving SAR 17.33 billion, as compared SAR 12.46 billion in 2019.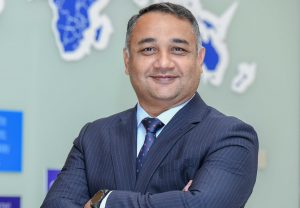 "A cursory glance at the FY2020 financial highlights of the Saudi Arabian banking sector reveals the unmissable effects of Covid-19. However, there is absolute unanimity that the full year numbers are a significantly better end to a year than many would have anticipated this time last year", said Ovais Shahab, Head of Financial Services KPMG in Saudi Arabia. "Banks are reporting a strong capital and liquidity base, and increasing housing demand, house mortgage is witnessed double-digit growth."
The KPMG report answers to post-pandemic era questions, reflecting on lessons learned in the field of operational resilience, digital transformation and internal control. "The financial year 2021 is bound to have a different landscape where we are expected to see the evolution of important trends, including the value digital banks will bring on the table, how fintech could be the enablers in the ecosystem, and  how large banks compete with medium and smaller banks; how blue-chip corporates will have a better bargaining power in a low interest rate environment" Shahab commented.
He underlined what the implications are for the industry itself: "Also the new working reality will affect the earnings and we expect to see more branch networks rationalization"
"In this report, we have encompassed a dynamic shift in society and preferences of people, regulatory and compliance measures and digital acceleration that was widely observed in last twelve months and expected to continue during the remaining 2021," said Khalil Ibrahim Al Sedais, Managing Partner Riyadh at KPMG in Saudi Arabia. "The Covid-19 era has demonstrated a renewed focus on the purpose of banks, manifested in diversity and gender inclusion matters and expanding ESG agendas."