Saudi Arabia's insurance industry closed the financial year 2020 on a high note, as a result of the cumulation of government support and persistent efforts of the Saudi Central Bank that enhanced the sector's operational resilience, KPMG in Saudi Arabia, the leading provider of audit, tax and advisory services in the Kingdom, said in their new report, Insurance Pulse Q3 2020Saudi Arabia.
The pandemic triggered disruption in the world economies and most industries, but the government of Saudi Arabia stepped-in providing relief to insurers of their obligations and opting to pay for the treatment of all COVID-19 patients including citizens and residents together with two-month extensions in motor policies has impacted favorably to both, the insurers and policyholders.
The cumulative net profit after zakat and tax touched a high of SR 1.32 billion in the first nine months of 2020, an increase of 96.1%, from SR 675 million in the same period of 2019, based on the financial performance analysis of 32 insurance companies based in Saudi Arabia. This represents an annualized return on equity of 9.69% against 4.04% compared to the same period of 2019.
The gross written premium (GWP) reported growth of 2.7% to SR 30.26 billion in the first three months of 2020, compared to SR 29.47 billion in 9-month of 2019. Medical and motor insurances were the highest contributors.
Total investments rose 6.9% year-on-year to SR 31.28 billion, while loss ratio declined to 64.7% during the period.
In addition, insurers reported an increase in Gross Earned Premium (GEP) in most classes of business and gross incurred claims were significantly lower in motor due to a period of lockdown and medical insurance due to postponement of the elective medical procedures. However, investment income reported a decline due to concentration in Murabaha placements adversely impacted by reduced interest rates since last year.
"The positive trend has successfully continued during Q4 2020, and the industry closed the financial year on a high note. There were no disruptions in business during the last quarter, the extended period of motor insurance has partly been absorbed, and medical treatments are coming back to normal. Accordingly, insurance companies are likely to revisit the need of maintaining adequate premium deficiency reserves. Similarly, 2021 will be a challenging year for the companies to sustain such performance." commented Khalil Al Sedais, Office Managing Partner – Riyadh, at KPMG in Saudi Arabia.
"We have not only observed attempts for 'strategy refresh' but also increased focus on internal capabilities and sustaining margins; in an attempt to foster possible multiple merger and acquisition (M&A) activities in 2021," he noted.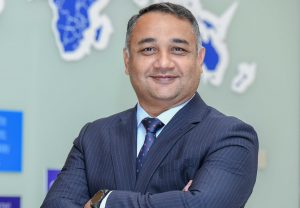 Digitally Advanced Insurers
The insurance industry will be driven by customer experience, data and technology this year. Customers increasingly prefer to interact digitally with their insurers; hence digitally-advanced insurers will have a more significant advantage. On the regulatory front, companies will be expected to enhance their resilience to business risks and remain compliant with evolving requirements in protecting policyholders and shareholders' interest.
On the "IFRS 17" insurance contracts front, SAMA remains actively engaged with the market, moving into the third phase of the implementation plan. The transition to the new accounting standard IFRS 9 is likely to significantly impact the decisions to be made for IFRS 17, possibly resulting in accounting mismatch issues.
"There is a lot to do between now and January 1, 2023. Insurers need to make sure they have appropriate data, robust and tested systems in place, and a comprehensive transition plan. It is time to implement the most significant accounting change in the insurance industry," said Ovais Shahab, Head of Financial Services at KPMG in Saudi Arabia.