Today's investors in the Middle East have a challenging market to navigate. Many are looking for both asset protection and greater diversification, while negotiating a range of regulatory initiatives which make cross border investing more complex. Added to this is the ongoing impact of the pandemic which continues to hit global economies hard.
Against this backdrop, investment funds with exposure to global assets and new and niche markets, particularly in the alternative fund space, are seen as increasingly attractive. In pursuit of that objective, high net worth investors and ultra-high net worth families are finding that the jurisdiction which they have become familiar with over many years in supporting their private wealth structuring is also the natural jurisdiction for meeting their alternative investment objectives.
Over a period of more than 50 years, Jersey has developed a well-respected and forward-thinking funds sector. Midway through 2020, despite ongoing challenging fundraising conditions, the total value of fund assets serviced in Jersey rose to reach an all-time record high of around $490bn, with alternative funds, including private equity, real estate and infrastructure, showing stellar growth to represent approaching 90% of Jersey's funds business.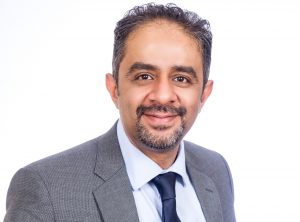 Built on strong foundations, Jersey has enhanced its provision during the last decade and now delivers a seamless, flexible and truly global platform, tailored to the needs of managers and investors world-wide including those in the Middle East.
Investors looking for a European time-zone hub with easy, cost-effective UK and EU investor access, outside of  the EUs' Alternative Investment Fund Manager Directive (AIFMD) rules, that offers a stable, straightforward, transparent environment, with superior standards of governance endorsed by international regulatory bodies, can find their needs met through Jersey.
In many ways, the current challenging environment has served to highlight the inherent strengths of Jersey's funds proposition and carefully structured ecosystem – the stability and certainty of its regulatory and legislative regime, the focus on service quality, and the impressive level of expertise offered by a 14,000 strong financial services workforce.
In this uncertain economic environment, investors in the Middle East keen to tap into the opportunities offered up by alternative funds will be relying on centres that offer sensible regimes, a no-nonsense approach to getting funds to market, and some much-needed certainty to manage, structure, and service their funds in a hugely challenging environment. Jersey is ready to meet those demands.
Discover more here: https://www.jerseyfinance.je/jersey-the-finance-centre/sectors/funds/