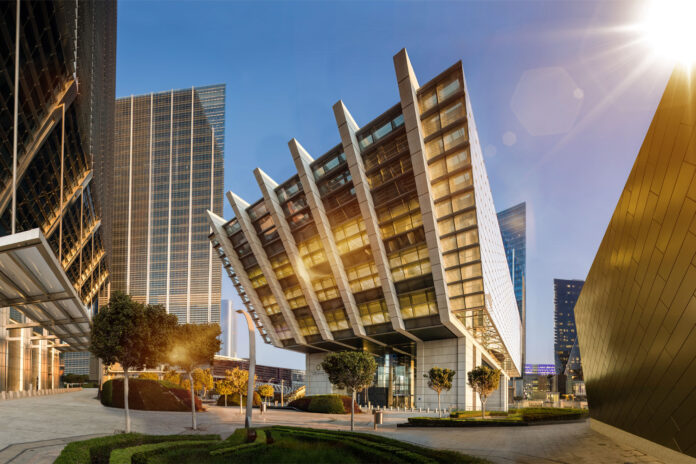 Gulf Capital, a Private Equity firm investing from the GCC to South and Southeast Asia, has today announced that it has been awarded a Financial Services Permit (FSP) from the Financial Services Regulatory Authority ("FSRA") of the Abu Dhabi Global Market ("ADGM").
The newly granted licence will enable Gulf Capital to manage assets and funds as well as to perform other regulated asset management activities in or from the Abu Dhabi Global Market. Launched in Abu Dhabi in 2006, Gulf Capital has now offices in Abu Dhabi, Dubai, Riyadh, Cairo, and Singapore, with its newly inaugurated global headquarters based in ADGM. The company, which was launched in Abu Dhabi in 2006, has a solid and long track record of investing private capital to build global leaders out of the GCC and is now well positioned to capture the phenomenal growth across the West-East Asia corridor.
His Excellency Hareb Al Darmaki, Chairman of the Board of Gulf Capital, said: "We are committed to expanding our presence in Abu Dhabi and to basing our global headquarters in the prestigious ADGM. Receiving a full asset management licence from FSRA will help us meet investors' increasing demand for more regulated and transparent asset management activities within an established world-class financial centre. Gulf Capital remains steadfast about upholding the highest standards in our asset management operations, which are reflected in the international best practices that ADGM has embedded in its standards and regulations."
ADGM offers a sophisticated and deep financial ecosystem and strategically connects the East and West regions. It continues to bolster its leadership position amongst financial centres globally.
His Excellency Ahmed Al Zaabi, Chairman of ADGM, said: "We congratulate Gulf Capital on securing the FSRA asset management licence and welcome the team to the ADGM family. Our world-class regulatory framework will help Gulf Capital reinforce its position as a private equity market leader which operates in a trusted and regulated environment."
Dr Karim El Solh, Co-Founder and Chief Executive Officer of Gulf Capital, concluded: "Our new asset management licence from FSRA is the next step in building our franchise. It offers Gulf Capital the flexibility to domicile and administer its upcoming funds from ADGM, a leading international financial centre that offers a large catchment area between West and East Asia. From our new global headquarters here, we will continue to maintain highly regulated operations and to tap into markets along this buoyant growth corridor. ADGM is the ideal launchpad for Gulf Capital's next phase of growth, as we continue to attract international and regional investors to our funds, and as we cement Gulf Capital's position as the leading private equity firm investing across the high growth GCC to South and Southeast Asia regions, the world's fastest growing investment corridor today."
Gulf Capital has USD 2.4 billion in assets under management (AuMs) and has to date closed 38 investments. As a thematic investor, the Company focuses on investing in resilient, fast-growing sectors of the future such as Technology and Fintech, Healthcare and HealthTech, Business Services, Consumer and Sustainability. It has recently opened three new offices in Abu Dhabi, Cairo, and Singapore to capture the rising growth along the West-East Asia corridor.