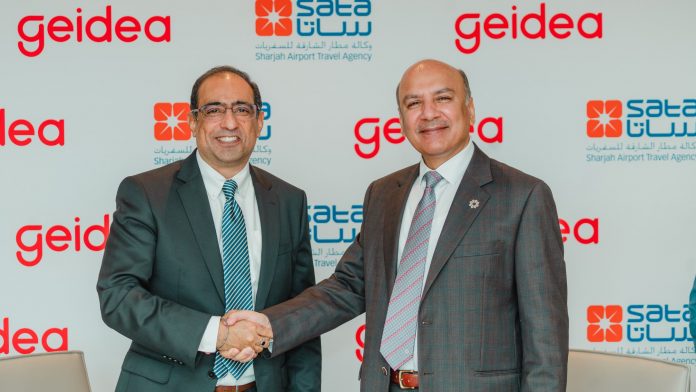 Geidea has signed a strategic partnership with the Sharjah Airport Travel Agency (SATA) to provide it with point-of-sale (POS) and ECOM payment solutions.
The deal will see SATA – a key player in the UAE travel industry – adopt Geidea's comprehensive suite of e-commerce and POS payment solutions – enabling SATA customers to make easy payment and the business to provide services faster.
Sailesh Malhotra, General Manager, GCC at Geidea, said: "SATA is one of the best-known players in the travel sector in the UAE, and we are delighted to partner with them as they accelerate their digital payments infrastructure. For over a decade, Geidea has been reshaping the payments industry through the innovation of problem-solving financial technologies. Now, as we expand our reach across the public and private sectors in the UAE, we are delighted to bring a customized POS platform to SATA in a partnership that aligns not only with our mission to unleash the potential of the digital economy but to help government service providers deliver for their customers and citizens."
Sharjah Airport Travel Agency is owned by Sharjah Airport Authority, Government of Sharjah and was established in 1985. Accredited by the International Air Transport Association (IATA), SATA caters to a wide segment of society, including business travelers, leisure travelers, groups and incentives.
Using modern technologies and supported by 24-hour uninterrupted service, SATA has become a front-runner among the premium travel agencies in UAE and is also the Sole UAE Passenger Sales Agent for the airlines Flynas and Air Peace, General Sales Agent – Pakistan Airlines for Sharjah and Northern Emirates, Passenger Sales Agent – Uzbekistan for the entire UAE and Passenger and Service Agent – EgyptAir for Sharjah and Northern Emirates.