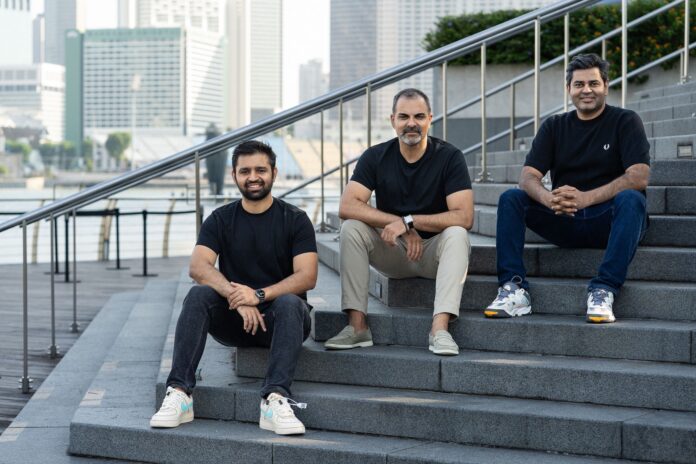 UAE-based Fuze has raised $14 million in Seed fundraising round, the largest seed investment in a digital assets startup in the history of the Middle East and North Africa. Fuze enables banks, fintechs or enterprises to offer regulated digital assets products to customers through native apps.
The investment was led by Abu Dhabi-based Further Ventures, with participation by US-based Liberty City Ventures. Fuze will benefit from its strategic capital and network as it builds a digital asset infrastructure that will drive the future of finance.
Fuze was founded by fintech, traditional and decentralised finance leaders, with its co-founders holding extensive experience in global businesses.
Mohammed Ali Yusuf, the platform's CEO, held prominent roles at Checkout.com and Visa, Arpit Mehta,  Fuze's COO led teams at fintechs Simpl and Clear and Srijan Shetty's CTO built algorithmic trading systems at Goldman Sachs and worked at Microsoft.
With a regional digital asset market worth $566bn, growing at 48% year-over-year, Yusuf believes the Middle East is perfect for a digital assets infrastructure business.
"To receive the backing of Abu Dhabi-headquartered Further Ventures combined with the deep expertise of US-based Liberty City Ventures, confirms the relevancy and potential of Fuze's mission to rapidly expand our cutting-edge infrastructure across the region," he said.
Fuze was founded in December 2022 and this year joined Hub71, Abu Dhabi's global tech ecosystem. Its white-label solutions handle the complexities of blockchain and regulatory overheads for enterprises, enabling organizations to readily offer digital assets such as stablecoins, cryptocurrencies, CBDCs and tokenized assets.