Banks have long caught on that the cloud unlocks immense business potential. Be it to scale digitally, engage customers, accelerate innovation, cut costs or to operate more efficiently, there's no dispute that cloud adoption drives real value and must be expedited to deliver to its full potential.
What remains a challenge is the "how" – Banks may find it challenging to crack the wherewithal of plotting a clear blueprint of their cloud migration journey. Moreover, every bank is on a unique digital transformation journey and therefore, must chalk out a cloud adoption strategy that best suits their context, larger business vision and specific goals.
Where must they begin and how do they go on to make the most of their investment in cloud?
A recent report from Infosys Finacle and Google Cloud  puts forth five key recommendations for banks to consider, to maximise their cloud success.
Move along the cloud continuum
To scale the cloud maturity curve, banks must journey along a continuum which has on-premises deployment at one end and Software as a Service at the other. Most often, banks begin with Infrastructure as Service (IaaS) which helps them freeing staff from tedious infrastructure management tasks, for high-value strategic tasks. From there, they progress towards Platform as a Service (PaaS) and then to Software as a Service (SaaS), where the most value lies. And this transition doesn't necessarily have to be linear.
While the tendency is to move the peripheral applications initially, if the bank has to scale cloud benefits, then it must look to quickly moving mission-critical applications to the cloud as well.
A multi-pronged approach to application migration
As per Gartner1, over 85% of existing enterprises' IT applications, which includes legacy mainframe, midrange, ERP, UNIX-based applications, are not built for cloud. Therefore, a big component of the bank's cloud transformation is about modernising applications and getting them ready for cloud. Institutions can develop a transformation approach that will allow them to tailor the scale of transformation/modernisation of applications and developing a roadmap that will help them scale the benefits of cloud gradually.
Choosing the right transformation approach will be key, and as there is a multitude of approaches available, it will be all the more important for the bank to arrive at the optimal one for their specifications after having weighed in on the application size, customisation needs, risk of and transformation skills among other factors. Whether it's lift -and-shift, lift-and-optimise, refactor, replace, or build-and-by – each approach has its share of merits and challenges – chalking out a clear roadmap is essential. Leveraging a multi-pronged transformation approach that is mapped to the entire application landscape is recommended. The idea is to gradually replace legacy applications with services from cloud native applications while allowing both to co-exist – the services are hosted on cloud while legacy applications run on premises. This will not only allow bank to flexibly pace their transformation, but also cause minimal disruption.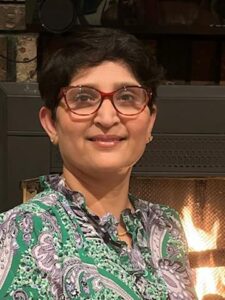 Adopting the multi-cloud paradigm
The cloud landscape continues to evolve and mature. Today, differentiation among cloud service providers is no longer driven by plain computation and storage capabilities, but by managed services and niche innovation enablers. Some of them are further evolving their propositions to offer curated cloud platforms replete with security, controls and standardisation tailor-made for specific industries.
To make the best of these opportunities, banks must go the multi-cloud way. This will allow them to cherry-pick the best-of-breed cloud provider for each workload and thus avoid vendor lock-in. Moreover, evolving data residency norms across regions are also pushing for adoption of multi-cloud setups. Not surprisingly, 88% of respondents were contemplating moving to a multi-cloud strategy according to a 2021 Google Cloud Report2 on cloud adoption.
However, banks must also stay mindful of initial challenges. In a hybrid multi-cloud environment, banks would have to recalibrate their mode of operations and face increased complexity, heterogeneity, and lack of standardisation. To manage the complexities of moving applications across diverse cloud landscapes, containerised deployments will become table stakes.
However, these are teething problems which can be resolved by implementing solutions built on cloud-native, cloud-agnostic architecture.  Cloud Native Computing Foundation's (CNCF) guidelines and twelve factor application development methodology will go a long way in enabling banks chalk out a successful multi-cloud transformation strategy.
Embrace hybrid cloud
There is growing consensus that the hybrid cloud will be the most viable model, at least in the near future. Even the large and mid-sized financial institutions that preferred the private cloud, are now more amenable to trying public cloud for their smaller, non-core applications. In fact, a recent study3 by Infosys on cloud adoption found that 31% of the institutions surveyed were using a combination of the two. Undoubtedly, banks must adopt hybrid cloud for the best-of-both-worlds' advantages it brings. What's important, is finding the right mix. To gain full benefit of hybrid cloud, bank's technology decision-makers must find that ideal configuration of on-premises, private and public cloud options based on the use cases.
Go the full distance and unlock true value
All banks, across segment, geographies and cloud-maturity stages have a common question about when they might expect to see their returns on their cloud investments. As per the recent cloud research4 done by Infosys Finacle, cloud adoption needs to reach the critical mass of at least 60% migration of the total workload for optimum returns to come in. And the returns get incrementally higher as banks move to the right of the continuum into the SaaS model. Thus, banks must go the whole nine yards if they have to unlock true value from their move to the cloud. With this mindset shift, they can aim beyond cost efficiencies and business resilience, towards more aggressive objectives including faster speed to market, better scale to handle burgeoning transaction volumes, lead with insights-driven operations and so on.
To know more about how banks can derive maximum value from their cloud investments, read the report "Scaling Digital Transformation with Cloud". The report by Infosys Finacle and Google Cloud  delves into the need to accelerate cloud adoption and provides insights on the potential impact of the cloud across value streams. It also highlights the current state of the industry and puts forth key recommendations to scale cloud success
Source: 1 – Gartner report 'Break Down 3 Barriers to Cloud Migration', 2021; 2 – 2020 Gartner Cloud End-User Buying Behavior Survey
Source 2 : Google Cloud report on cloud adoption in FSI, Aug 2021
Source 3: Infosys Cloud Radar Report, 2021
Source 4: 'Banking on Cloud: The next lap', Infosys Finacle, 2022