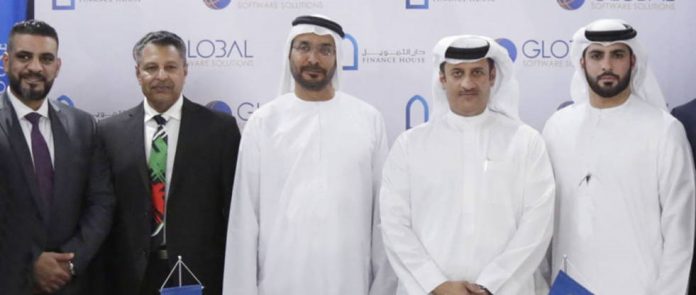 Finance House has signed a first-of-a-kind agreement with Global Software Solutions Group, a UAE-founded software solutions organization, to offer real-time payment services in the UAE. This partnership will contribute to further shaping the UAE's growing FinTech sector.
Finance House's new vision is to empower its customers to become their own personal bankers by making all financial services available through all of Finance House's digital platforms. The new real-time payment services will be artificial intelligence (AI) driven and will allow customers to issue "instant payments", including local transfers and disbursements, any time of the day, any day of the year. Consequently, customers will enjoy a significantly elevated financial experience with shorter waiting times, as well as faster, safer, and more secure transactions.
"With the UAE leading MENA's FinTech market, we are proud to partner with Emirati-founded Global Software Solutions Group to offer our clients a service that has not yet been implemented anywhere in the region. As we harness the power of artificial intelligence to future-proof our business, we thank the UAE Government for actively driving the market's digital transformation and optimizing its payment tools. In addition, we are proud to partner in this field with one of our national companies in support of its endeavor to dominate this promising market." said Mohammed Abdulla Alqubaisi, the Founder of Finance House.
Established in 2000, Global Software Solutions Group (GSS) is an Emirati-founded enterprise solution provider in the Banking and Financial Services space. GSS, through its Torus Low Code platform, veracious product line and service offerings, solves mission critical problems in the domains of payments, core banking, document management, and process automation.
"Our vision is to serve the UAE and its people by contributing to their futuristic vision of enabling digital engagement in daily interactions in our society. Our partnership with Finance House to automate their enterprise payments capability including real-time payment services, which is the first of its kind on the country, is a proud milestone for us. Our product strength coupled with Finance House's digitally driven mindset will enable a true digital customer experience to their customers. We thank the UAE and Finance House leadership for their confidence and trust in GSS Group" said Mahmoud AbuEbeid – CEO and Board Member of Global Software Solutions Group.