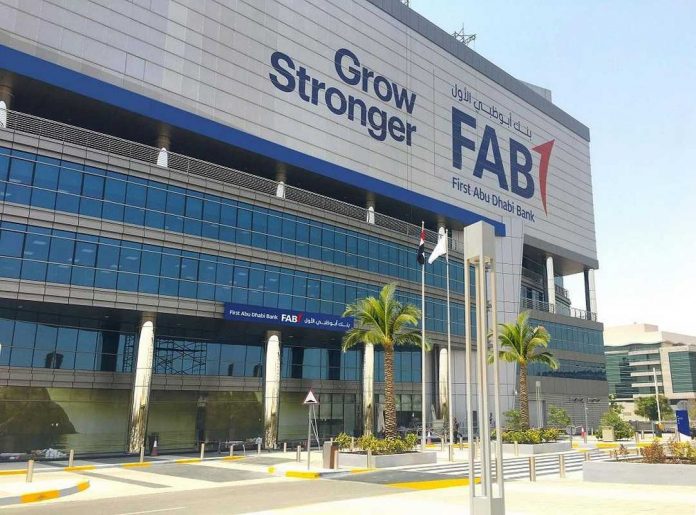 First Abu Dhabi Bank (FAB) has partnered with Visa to bring an innovative mobile acceptance solution to UAE merchants.  The new solution, "Tap to Phone", will enable merchants to accept contactless payments through their Android smartphone devices.
Through this partnership, FAB will further consolidate its position as the leading payment service provider in the country, supporting the UAE's strategy to promote digital payments and achieve a cashless economy. The solution will allow merchants to accept contactless card payments via a Near-Field-Based (NFC) based Android smartphone without the need to invest in a separate physical device.
The upcoming roll-out of "Tap to Phone" will be the latest in FAB's efforts to enable merchants to offer a smoother, consistent and safer customer experience. The payment services will be available to merchants and institutions across various sectors, including groceries and food delivery services, in-store queue-busters at retail chains, medical facilities, schools, hotels and government entities.
Hana Al Rostamani, Deputy Group CEO and Head of Personal Banking at FAB, said: "The partnership of two leading organisations, Visa and FAB, to deliver the new "Tap to Phone" solution will further boost the digital transformation of the payments landscape and the overall enhancement of consumer payments services. The extension of our payments offerings into all sectors comes at a pivotal time. Consumers are increasingly shifting to electronic payments for all manner of purchases and the effects of COVID-19 has accelerated that trend With payments, which were traditionally cash reliant in the UAE, this additional service is significant to customers. FAB is facilitating the move by extending payment processing through point of sale and e-commerce channels.
Ramana Kumar, SVP and Head of Payments and Digital Banking, PBG, FAB, said: "Further demonstrating our commitment to our merchant partners, we look forward to rolling out the "Tap to Phone" solution in the UAE. This will be another addition to FAB's digitisation abilities and comes as part of the rollout of our 'Payment as a Platform' initiative. We are delighted to partner with Visa and believe the benefits to merchants from this move will be substantial. As the partnership grows, the plan is to ensure added convenience through the digitisation of payment acceptance to help reduce cash usage in line with UAE's vision."
Shahebaz Khan, Visa's General Manager for the UAE said: "Visa's recent Back to Business study revealed that more than 70% of UAE consumers surveyed would not shop at a store that only offers payment methods requiring contact with a cashier or a card reader, making it critical for businesses to expand their acceptance methods beyond cash.  The same study also showed that despite their willingness to adapt to new trends, 92% of small businesses in the UAE have concerns shifting their business online, highlighting the need for additional support to help SMBs transition to digital. "Tap to Phone" will enable merchants in the UAE to accept contactless payments in an easy, and cost-effective way and help them reinvent the physical shopping experience for consumers. We are delighted to partner with FAB to bring "Tap to Phone" soon to UAE merchants, the latest in our efforts to support local businesses not only overcome the challenges created by the pandemic but also to thrive as economies recover."