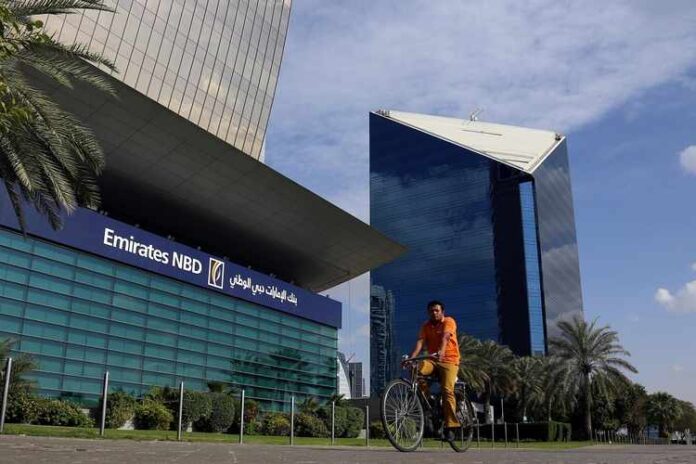 UAE's Emirates NBD has invested in Erguvan, a Turkish climate and financial technology venture that enables financial institutions and corporations to manage the impacts and risks of climate change.
The investment was made through Deniz Ventures, DenizBank's investment fund launched – which operates under the umbrella of Emirates NBD Innovation Fund – the corporate venture capital arm of the banking group.
"Sustainability is increasingly becoming a core part of our strategy, and we are delighted to announce our investment in Erguvan, a climate fintech venture, which is Türkiye's first digital carbon credit trading platform," Neeraj Makin, Group Head of Strategy, Analytics & Venture Capital at Emirates NBD.
Makin said Emirates NBD seeks to set a global benchmark for technology-driven ESG solutions, adding that the investments through the bank's innovation fund will bring it a step closer to achieving the dream.
The group-wide fund was created to enable investments in profitable fintech, sustaintech and startups across Emirates NBD's key markets, including Türkiye.
Founded in 2022, Erguvan seeks to drive progress in the field of climate change. Furthermore, Erguvan Marketplace, Türkiye's first and only environmental commodities marketplace offers modular carbon footprint management solutions that integrate through an API-based solution.
"Our investment in Erguvan marks a significant milestone in our sustainability journey, and demonstrates our commitment to integrating ESG in our strategy and investment decisions," said Vijay Bains, Group Chief Sustainability Officer and Group Head of ESG at Emirates NBD.
Emirates NBD is among the first UAE companies that signed the UAE Climate-Responsible Companies Pledge initiated by the UAE Ministry of Climate Change and Environment.