Emirates NBD Asset Management, part of Emirates NBD has strengthened its commitment to responsible investment by becoming a signatory of the United Nations-supported Principles for Responsible Investment (PRI).
The asset manager becomes the first among its UAE bank-owned peers to join the UN PRI, regarded as the pre-eminent standard for the global asset management industry with a global network of more than 4,000 UN-PRI signatories representing over USD 121 trillion of invested assets. UN PRI members include the world's leading institutional investors, asset managers and service providers working to incorporate Environmental, Social and Governance (ESG) factors into investment practices to foster a more sustainable global financial system.
In recent years, and particularly following the outbreak of COVID-19, markets across the globe have registered record demand for sustainable investment options. According to a recent Morningstar report, assets under management in sustainability-focused funds globally neared USD 2 trillion after record inflows during the first quarter of 2021. Global sustainable funds attracted a record USD185.3 billion in inflows during the first quarter of 2021, up 17% quarter-over-quarter.
As a signatory, Emirates NBD Asset Management is committed to incorporating PRI's six investment principles into its investment and ownership decision making. The asset manager will create and implement enhanced policies and procedures that integrate ESG factors within its mode of operations, including staff training, new policies and systems implementation and initiatives, and disclosure and reporting.
As part of ongoing sustainability efforts, all Emirates NBD Asset Management staff have undergone certification training from a panel of highly respected institutions including Candriam Academy (Certificate in Sustainable and Responsible Investment), CISI (Sustainable and Responsible Investment) and CFA Institute (Certificate in ESG Investing).
Steve Corrin, Senior Executive Office, Emirates NBD Asset Management said, "We are proud to be among the first UAE bank-owned asset managers to lead the way in driving positive impact in our sector and in society while delivering long-term value to all our stakeholders. In leading by example, we aim to continue to further the case for ESG compliance within the MENA capital markets, to support the growing demand for responsible investment among international institutional investors."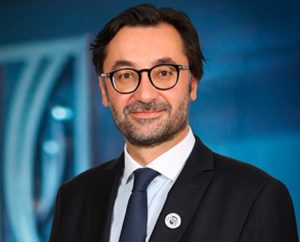 Maurice Gravier, Chief Investment Officer of Emirates NBD added, "Signing the internationally-recognised UN PRI places Emirates NBD Asset Management at the heart of global community seeking to build a more sustainable financial system. As a Group that has long recognised the importance of responsible and sustainable ways of conducting business, we remain committed to continue progressing our ESG goals through initiatives such as this."
PRI CEO Fiona Reynolds said: "We are very pleased to welcome Emirates NBD Asset Management as a PRI signatory. In joining PRI, Emirates is recognising the importance of integrating ESG factors into its investment and ownership decisions. We look forward to working with the team."