Dubai Islamic Bank announced its results for the period ending September 30, 2023.
9M 2023 Highlights:
Group Net Profit came in at AED 4,823 million, up 17.6% YoY compared to AED 4,101 million. Growth was driven by rising core revenues, non-funded income and lower impairment charges.
Net financing and sukuk investments at AED 265 billion, up 11.3% YTD. Gross new underwriting and sukuk investments during 9M 2023 reached AED 72 billion vs AED 43 billion in 9M 2022.
Total income reached to AED 14,548 million compared to AED 9,873 million, a solid expansion of 47.4% YoY.
Net Operating Revenues showed a robust increase of 11.7% YoY to reach AED 8,547 million.
Net Operating Profit now at AED 6,286 million, a 12% YoY increase compared to AED 5,612 million in 9M 2022.
Balance sheet expanded strongly by 8.7% YTD to cross to AED 313 billion.
Customer deposits increased to AED 221 billion, up 11.2% YTD with CASA comprising 37% of DIB's deposit base. Traction towards investment deposits has continued increasing their contribution to total deposits to 63% from 56% in YE 2022.
Impairment charges registered AED 1,409 million against AED 1,450 million in 9M 2022, down by 3.0%. Similarly, 3Q 2023 impairments are also down by 10.5% YoY and 2.7% QoQ.
NPF improved to 6.04% compared to 6.46% in FY2022, lower by 42 bps YTD and 31 bps QoQ.
Cost to income ratio further improved to 26.5%, down 20 bps YoY and stable QoQ.
Liquidity remains healthy with LCR at 166%.
Continued improvement on ROA now at 2.2% (+20 bps YTD) and ROTE at 18.4% (+140 bps YTD).
Capitalization levels remain robust with CET1 at 13.6% (+70bps YTD) and CAR at 18.1% (+50bps YTD), both well above the minimum regulatory requirement. Total equity now stands at AED 46 billion.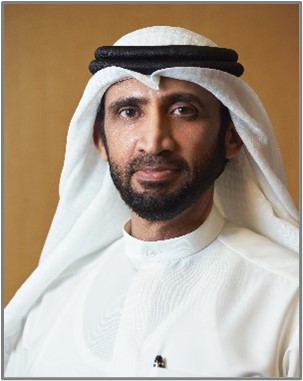 The UAE economy continues to thrive with strong fundamentals amidst the volatile global economic environment. The recent IMF growth figures on the UAE demonstrate the country's resilience and the confidence that business and investors have on the economy.
The domestic banking sector remains solid with expanding balance sheets and improving asset quality and profitability. DIB's 9M 2023 performance has been remarkable generating more than AED 14.5 billion in total income, a stellar growth of 47% YoY.
With the approaching COP28 here in Dubai, DIB has been progressing on its climate ambitions with strong partnerships and pledges which will pave the way for DIB to unlock further opportunities within the ESG space in line with the country's sustainability goals. We look forward to welcoming the international leaders, policy makers and delegates and DIB remains committed to this important event in helping to deliver climate solutions.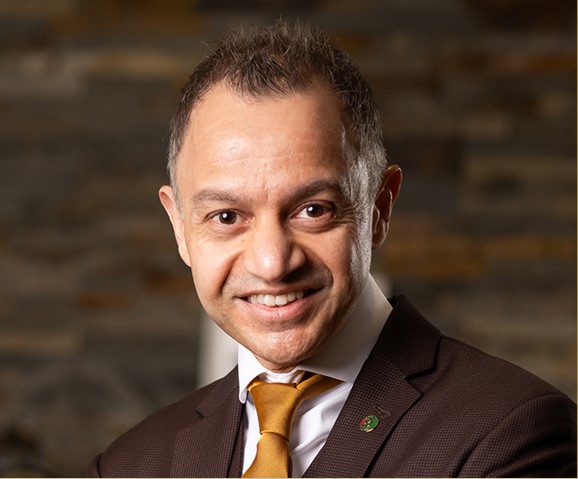 Dubai' economy remained focused on the acceleration of all national projects under its Economic Agenda, D33, reflected in its 1H 2023 GDP growth of 3.2% YoY and further lifted by exceptional performance during 2Q 2023 alone of 3.6%. Remarkable growth across all sectors including transportation, retail trade, tourism, real estate and manufacturing led to this positive performance.
DIB's profitability during the nine months surged with net profit reaching AED 4.8 billion, up 18% YoY, supported by higher revenues, controlled costs and lower impairments.
DIB's gross new financing and sukuk underwriting has been monumental during the reporting period reaching AED 72 billion, up 69% YoY fueled by all business segments, particularly the corporate accounts, underpinning the bank's robust growth strategy.
Accordingly, the bank's balance sheet crossed the AED 300 billion mark for the first time, reaching AED 313 billion a rise of 9% YTD. The financing book grew by 7% YTD to AED 199 billion (+5% QoQ) across corporate and consumer businesses reinforced by a surge in corporate cross border and private sector financing. Including Sukuk, the bank's financing and sukuk assets has grown 11.3%, already surpassing full year guidance.
Our commitment to sustainability remains a top agenda for DIB with various bank-wide strategic initiatives aligned on this important theme. Our recently launched 'One Tree for Everyone', on-going collaboration with the COP28 team and regulators and our fast growing sustainable finance portfolio will help drive economic and social growth in the country.
ESG and sustainability are fully embedded in the bank's growth plans which revolve around positive impact on the environment and well being of the people in line with UAE's agenda for a brighter, greener future.