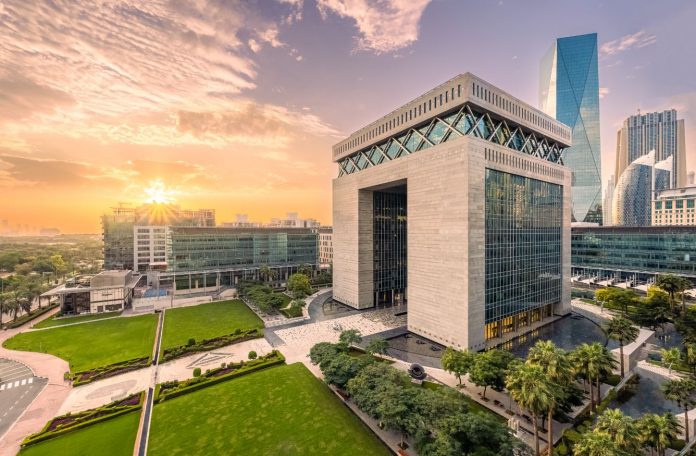 Dubai International Financial Centre (DIFC), the leading global financial centre in the Middle East, Africa and South Asia (MEASA) region, has underlined its commitment to addressing climate change issues by launching an exclusive training programme.
Commissioned by the DIFC Academy, a training and development platform established by the DIFC Authority, and jointly delivered by the Global Ethical Finance Initiative (GEFI), which is committed to delivering positive change to achieve the UN's Sustainable Development Goals, the 'Climate Finance Training Series' is a part of DIFC's Path to COP28 campaign. Overall, the training series will help financial services practitioners understand the United Nations Framework Convention on Climate Change's (UNFCCC's) 28th session of the Conference of Parties (COP28) process, global trends in climate finance and best practice approaches to developing and implementing the net zero strategies.
Curriculum modules include Deconstructing COP28 and the Role of Financial Services; From Global to Local – Navigating Climate Finance Regulations; Initiatives and Frameworks; From Talk to Action – Developing and Implementing Climate Policies; and Targets and COP 28 Preview – Expectations of Finance. Including global case studies, the programme will assist practitioners support the UAE Green Agenda, National Climate Change Plan and UAE Net Zero by 2050 Strategic Initiative.
The first module of the training programme will be delivered on 12 January 2023 and has already attracted more than 300 registrations. Subsequent modules will be delivered in March, June and October 2023.
Academics, including David Pitt-Watson, Fellow at Cambridge Judge Business School, and Dr Ian Cochran, Programme Director – MSc Climate Change Finance & Investment at the University of Edinburgh in the UK, are supporting this customised programme that is available to attend either online or in-person. The programme is also CPD accredited with pathways to official professional certifications.
Speakers also include renowned practitioners Tara Schmidt, Head of Climate Change & Sustainability Strategy at Lloyds Banking Group, and Leah Ramoutar, Head of Climate and Nature Risk at Phoenix Group.
Commenting on the launch of the programme, Alya Al Zarouni, Executive Vice President of Operations at DIFC, said: "The pressure on financial institutions and stakeholders to commit to achieving net zero will only increase. As a result, the financial services sector needs to act fast before COP28. The 'Climate Finance Training Series' is an effort to inform the sector about the significance of global trends in climate finance and the best methods for creating and putting into practice the net zero initiatives."
In October 2022, DIFC and GEFI announced a 12-month partnership ahead of COP28, which is taking place in Dubai. The partnership is aligned with DIFC's Strategy 2030 and reflects its progress on driving Dubai's reputation as the region's leading sustainable financial hub.
Over the years, GEFI has become a thought leader at the centre of the ethical finance movement. It has curated independent conversations among a broad coalition of financial services stakeholders as well as delivered practical projects.