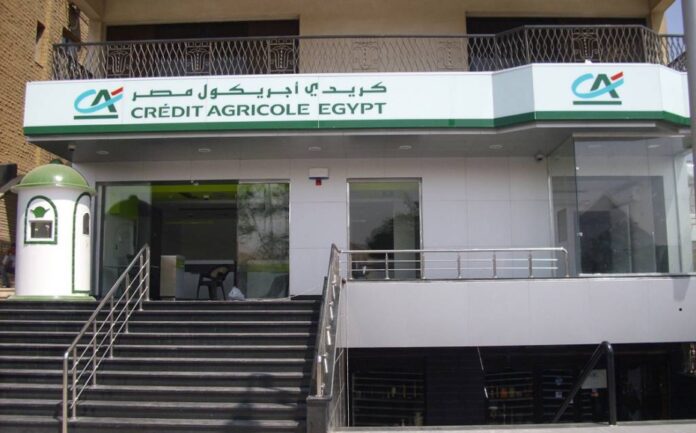 Crédit Agricole Egypt posted a 146% increase in half-year net profit to $81.2 million (EGP 2.51 billion) from around EGP 1 billion a year earlier, driven by higher net banking income with effective control on cost of funds and operating expenses ably complemented by prudent risk management.
The bank's net banking income surged by more than 108% year-on-year (YoY) to reach EGP 4.5 billion in H1 2023 while net interest income rose by over 99% during the period under review, reaffirming the lender's commercial activity and efficient control on the cost of funding.
Crédit Agricole Egypt reported gross loans outstanding of EGP 36.7 billion, up 10% YoY and customer deposits surged by 53% to reach EGP 75 billion.
The lender's corporate banking unit continues to achieve remarkable results, driven by SMEs and mid-caps segments, despite the challenging market conditions.
The division's lending portfolio registered a 14% YoY growth to EGP 3.3 billion, with resilient and high-quality assets. Furthermore, corporate deposits increased by 91% YoY to EGP 24 billion. "The strong performance in H1 2023 reflects Crédit Agricole Egypt's commitment to providing best-in-class financial solutions and services to our corporate clients," the bank said in a statement.
Crédit Agricole Egypt unveiled new services and products in the second quarter of the year including new cash loans for club membership, my community account launching as well as new projects for housing finance to promote mortgage and closed community partnerships with Al-Rehab and Madinaty clubs. These among other campaigns during the quarter resulted in overall active customer growth by 3% quarter-on-quarter and 4% YoY.
The bank said inflationary pressures continued to persist recording a historical high in June 2023, with the headline at 35.7% and core at 41%, driven by the Egyptian government's recent measures and seasonal demand on select core food items.
The central bank kept interest rates unchanged in June at 18.25%, while assessing the cumulative impact of previously enacted tightening policies and its transmission to the economy. France's Crédit Agricole acquired a majority stake in Crédit Agricole Egypt last September, increasing its total shareholding in the Egyptian bank to 52.2% from 47.385%.