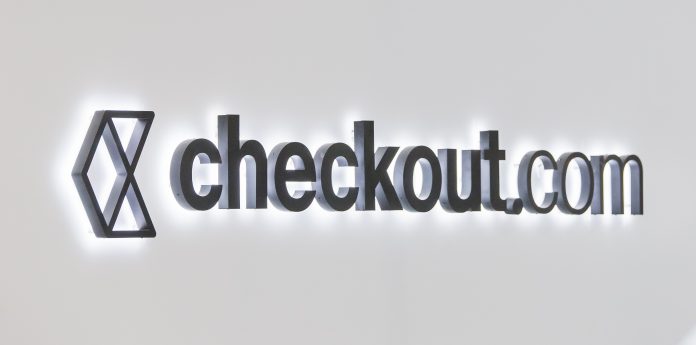 The e-commerce and digital payment industries in the Middle East & North Africa, Pakistan (MENAP) region are set for major growth in 2021, with nearly half of consumers likely to increase their online shopping over the next year, according to a report released today by Checkout.com, a leading global payment solution provider. The Connected Payments in MENAP report also reveals that the region, which has historically been dominated by cash payments, presents a significant growth opportunity for the digital payments industry as the region's online shoppers now prefer using digital payments rather than paying by cash on delivery.
The report draws insights from a regional survey, which polled more than 5,000 consumers in September 2020 in the UAE, Saudi Arabia, Egypt, Jordan, Qatar, Kuwait, Bahrain, and Pakistan.
Across the eight countries, 47 per cent of consumers say they expect to shop online more frequently over the next year. Only 15 per cent expect their online shopping frequency to decline, while the remaining 38 per cent expect it to remain about the same as now. The likely surge in e-commerce and digital payments in 2021 is consistent across the countries surveyed, from 49 per cent of the GCC consumers saying they will shop online more frequently, to 48 per cent in Jordan, 47 per cent in Egypt, and 39 per cent in Pakistan.
Online merchants can expect certain demographic groups to drive growth more than others, particularly the most affluent consumers (56 per cent), those already shopping online at least on a monthly basis (55 per cent), men ages 35 and older (55 per cent), and those using digital payments rather than cash or bank transfers to pay for their online purchases (54 per cent).
"While there has been a sudden surge in e-commerce and digital payments this year due to the impact of COVID-19, our report suggests what we are seeing today is more than a temporary change in consumer behavior. Our internal data shows an 86% increase in digital payment transactions on our platform since the start of the pandemic in the region," said Sebastian Reis, EVP of Global E-commerce at Checkout.com. "This presents a major opportunity for businesses across the MENAP region. However, to leverage this shift in consumer behavior and to succeed in what's already a highly competitive space, businesses will need to offer not only the products and services consumers look for, but also the best online shopping experience, including payment processes that are safe, secure, and convenient for consumers."
The Checkout.com report also shows that the region's consumers have embraced e-commerce nearly universally, with 90 per cent saying they shop online, including nearly half (44 per cent) doing so at least on a monthly basis. According to the report, COVID-19 is driving a significant share of the current e-commerce and digital payment transactions in the region, as 40 per cent of online shoppers say they are buying and paying online because of the pandemic. Moreover, 45 per cent say they are now purchasing products and services online more frequently than they did before the start of the COVID-19 outbreak.
The pandemic is accelerating growth particularly in the online purchases of prepared meals (41 per cent report higher online purchasing frequency since COVID-19), clothing (37 per cent), groceries (33 per cent), and electronics (30 per cent). While online orders of prepared meals and groceries appear to have surged evenly among males and females, men seem to be driving most of the e-commerce growth in electronics, and women account for a stronger increase in online clothing purchases.
The report further reveals that a majority (53 per cent) of the region's consumers most often pay for their online purchases using digital payments rather than cash on delivery (36 per cent) or bank transfers (10 per cent). Digital payments are by far the most preferred payment method with online shoppers in the GCC, including Bahrain (74 per cent), Qatar (66 per cent), the UAE (64 per cent), Kuwait (59 per cent), and Saudi Arabia (54 per cent). Meanwhile, cash on delivery is the preferred payment method in Pakistan (66 per cent), Egypt (54 per cent), and Jordan (51 per cent).
Preference for digital payments over cash on delivery or bank transfers rises significantly as consumers shop online more frequently. Among those who shop online at least once a month, 62 per cent usually pay by card or digital wallet, versus 44 per cent among the less frequent online shoppers.
Reis added: "Robust digital payment options have become an integral part of what consumers expect from merchants, especially as e-commerce is more widely embraced in the MENAP region. The more frequently consumers shop online, the more likely they are to pay by card or digital wallets rather than cash on delivery, making it clear that consumers are moving towards digital payments. Scaling digital payment platforms is thus a clear opportunity for merchants of all sizes to stay in step with consumer preferences and help build loyalty with their customers."
Regardless of how one pays for their online purchase, the report makes it clear that the payment process is central to the online shopping experience in the region. Nearly half (48 per cent) of online shoppers across the region say that a safe, secure, and convenient payment process is the most important factor for their online experience aside from price. Payment process ranks higher than fast delivery/shipping (32 per cent) or an easy return process (15 per cent).
As the pandemic spurred many traditionally cash-centric countries to move to high rates of digital payments nearly overnight, 2020 represents a significant moment in time for payments and ecommerce throughout the region. The Connected Payments in MENAP report seeks to lay the post-COVID-19 roadmap, informed by Checkout.com's cumulated depth and breadth of experience in supporting many local and global merchants to grow across the MENAP region over the past six years.
When asked by MEA Finance about how the digital payments landscape has changed in the past year, Mohammed Ali Yusuf, Vice President of MENAP region at Checkout.com, answered, "Recent changes in day-to-day payment activity has accelerated trends we've long witnessed globally. Today, more consumers are transacting online than ever before. With that comes complications for the financial ecosystem which supports eCommerce. We believe that payments are no longer a commodity, but hold the key to unlocking better customer experience and driving business growth. Our data shows that this new way of thinking is here to stay.
Two core considerations will continue to be a high priority. The first is data. The better use of data and insight into payment flows should be the priority for every business leader at the moment. In the form of actionable insights, data can help keep a business agile and able to quickly change to consumer needs. Merchants will therefore be asking for more data than ever before – which could be a challenge for some providers. The second priority is unified technology. Increasingly, we are winning business by providing a unified payments proposition to connect payments for merchants. With a single point of integration, we offer access to a global payments platform – with popular payment methods right for each market."
The report also features merchant case studies from this new-epoch-defining year, revealing exactly what it takes to pivot to digital payments at pace and at scale whilst keeping customers loyal and engaged each step of the way. With inside stories from client businesses such as Al-Futtaim, Chalhoub and Alshaya Groups, as well as Delivery Hero, Liv Digital Bank and Bykea, Checkout.com have collated on-the-ground observations, advice and expertise on what it takes to turn payments to strategic advantage in a highly nuanced and complex region.