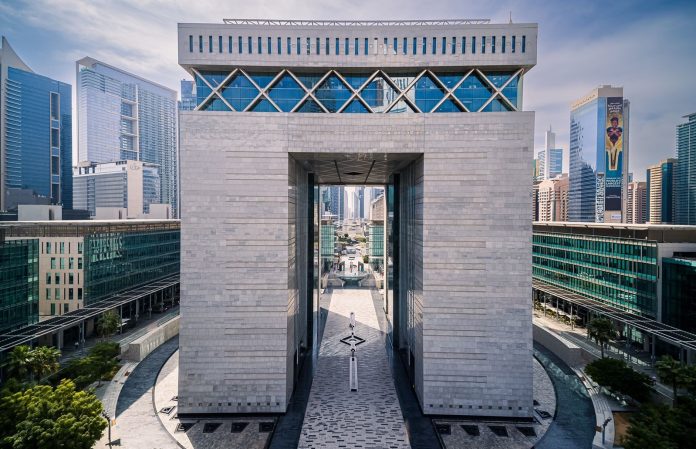 Dubai International Financial Centre (DIFC), the leading global financial centre in the Middle East, Africa and South Asia (MEASA) region, confirms Societe Generale's license upgrade. One of Europe's pre-eminent financial services groups, Societe Generale's diversified and integrated banking model combines financial strength and proven expertise in innovation with a strategy of sustainable growth.
Societe Generale's license has been upgraded to Category 2 by the Dubai Financial Services Authority (DFSA). The upgrade authorises the company to book lending locally and is a testament of Societe Generale's commitment to grow their regional business from DIFC.
Arif Amiri, CEO of DIFC Authority, said: "DIFC continues to successfully deepen its existing relationships with financial institutions that aspire to expand their business. These institutions have confidence in DIFC's offering and benefit from our leading financial services ecosystem, as well as our legal and regulatory framework. We would like to congratulate Societe Generale, a long-standing DIFC client on obtaining their license upgrade and look forward to their continued success."
Aymeric Arnaud, Group Regional CEO of Societe Generale Middle East, said: "Societe Generale Middle East takes a natural step forward after 25 years of on-ground presence, reflecting the maturity of our set-up and our expansion ambitions across the GCC and Egypt. We appreciate the trust and confidence that DIFC places in us. The upgrade of our regulatory license is in line with our regional growth strategy, focused on advising and arranging large-scale financings, among others. It will allow us to better serve our regional clients as we collectively shift to a more sustainable future."
Societe Generale Middle East reinforces its regional expansion strategy with a strong sense of optimism and looks forward to accelerating Environmental, Social and Governance (ESG) developments in 2022, which are integrated into its lending decisions. Being a pioneer in ESG, the Group has the full potential to be the partner of choice in the context of the energy transition embraced by the region.