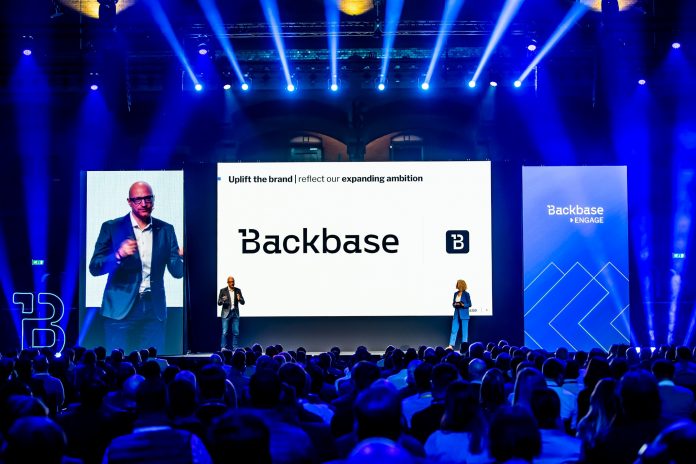 Backbase's entrepreneurial culture is driving organic growth across the world, in terms of revenue and customers, as the company's mission to re-architect banking around the customer through Engagement Banking is gaining global traction. That culture, growth and mission were externally validated by the €120 million investment Backbase received in June 2022, and now it will be reflected in a refreshed brand.
With 2,000 employees and 14 offices worldwide, Backbase is the digital backbone of hundreds of financial institutions, and part of the daily banking experience of over 50 million customers. Having raised capital to accelerate the Engagement Banking vision, Backbase is on a mission to re-architect banking around the customer.
People expect seamless journeys, and Backbase is leading the charge to bring banking out of the past of broken experiences and into the platform era. The unified Backbase Engagement Banking platform delivers seamless journeys and orchestrates the full customer lifecycle.
"The new brand exemplifies the growing ambition, cultivated in the Backbase culture, to help banks dream big, make the paradigm shift, and re-architect banking around the customer," said Jouk Pleiter, Backbase Founder and CEO. "Our proven growth model has brought us to where we are today and it's time to evolve our branding to reflect that growth. Backbase is the innovation partner enabling traditional banks and credit unions to take the leap into the platform era, and we're just getting started."
With the new brand developed fully in-house, the rebranding process further illustrates the Backbase culture and commitment to stay true to its roots and empower craftspeople in the company to lead change. The values that brought Backbase to this stage of growth – Curious, Can do, Entrepreneurial, Craftspeople, Together – will continue to define the company culture.
"With a new, bolder logo and visual identity, and a clearer, sharper messaging and mission, our brand looks into the future, " Nicole Rosanella, Backbase Director of Brand, explained. "Without ever forgetting who we are, or where we came from, we're telling the same Backbase story, and adapting it for a much bigger stage."
The new brand will be unveiled at ENGAGE, Backbase's annual flagship customer event. ENGAGE will bring together more than 750 banking senior executives, practitioners and technology leaders from around the world to make progress on their digital transformation through keynotes, networking and hands-on workshops.
"When we decided it was time to refresh the brand, we asked our employees what was most unique about Backbase," Rosanella explains. "They mentioned our entrepreneurial spirit, our can-do mentality, and how our products improve banking experiences for millions of people around the world. By combining all of this, we created a brand that reflects our culture and identity, and drives our bold ambitions for engagement banking.