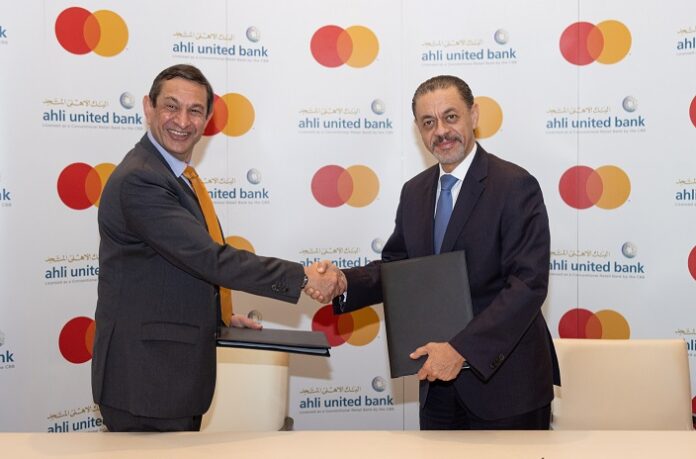 Ahli United Bank B.S.C (AUB), a Bahrain-based leading pan-regional Banking group, has signed a strategic partnership with Mastercard. The agreement designates Mastercard as the exclusive partner of choice for all AUB's existing and acquired card programs in Bahrain.
During 2022, AUB acquired Citibank's retail banking business in Bahrain, and this partnership will cover their entire portfolio, including the acquired segment, with a differentiated offering that focuses on premium and travel. Mastercard will also support AUB in launching value-added services to enhance and differentiate the latter's cards proposition and strengthen the long-standing relationship between the two organizations. These services include real-time remittance solutions, innovative loyalty programs and cyber intelligence solutions amongst others. With that, AUB would ensure to provide its customers the highest standards of customer experience.
AUB will also launch the World Elite product, which gives cardholders an unrivaled array of specially curated travel, lifestyle, and insurance benefits. These include access to select luxury experiences, shopping opportunities in cities around the world, discounted car rental and chauffeur services, complimentary nights at select hotels and resorts, as well as access to premium airline services.
Suvrat Saigal, Deputy Group CEO – Retail Banking at AUB, said: "We are pleased to choose Mastercard as our exclusive partner for all our issuing activities and growth plans of our retail offerings. In addition to this strategic agreement, we will be introducing the World Elite Card to the AUB portfolio. With our recent acquisition of Citibank's retail business, this will further strengthen our consumer offering, allowing customers to capitalize on a wide array of benefits and experiences."
Khalid Elgibali, Division President – Middle East & North Africa at Mastercard, said: "At Mastercard, we are committed to providing innovative digital payment solutions that address the evolving needs of our consumers. And as AUB's exclusive partner of choice, we look forward to working with them on building a more connected ecosystem and a thriving world beyond cash. Our collaboration with AUB will provide their customers with a variety of value-added benefits and solutions that will elevate their payment experience."
The newly formed agreement cements Mastercard's position as a partner of choice for major financial institutions in Bahrain and across the region.