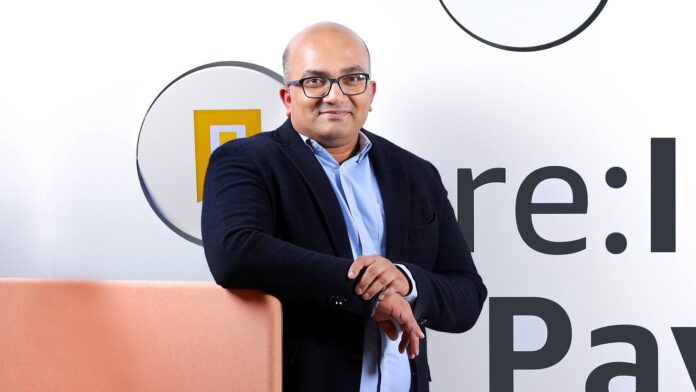 Amazon Payment Services, a regional leader in digital payments operating across the Middle East and North Africa (MENA) region, is announcing the launch of re:Imagine Payments, a thought leadership forum which aims to help merchants and anyone interested in the digital payments space to increase their knowledge. The forum will see a series of engagements including, roundtable discussions, webinars, and white paper releases. "What's Next for Digital Payments in the Middle East and North Africa" is the first of the forum's publications, and provides insights on digital payment trends across the United Arab Emirates (UAE), Saudi Arabia (KSA), and Egypt. Sponsored by Amazon Payment Services, the white paper research was led by Euromonitor International (EMI) and Sixth Factor Consulting. The forum and insights from the white paper can be accessed here.
"Knowledge-sharing is crucial to promoting growth and innovation in an environment where payments technology is evolving faster than ever," said Peter George, Managing Director for Amazon Payment Services in the Middle East and North Africa (MENA). "The launch of re:Imagine Payments is intended to create a space for collaboration amongst existing and potential partners, including banks, card providers, government bodies and more, to engage, explore, and establish new solutions together."
White Paper Highlights
The "What's Next for Digital Payments in the Middle East and North Africa" white paper identified 14 of the fastest growing industries in digital payments. The research took a look at the different dynamics and drivers of these industries in the UAE, KSA, and Egypt.
In analyzing the progress of digital payments across key sectors in the UAE, KSA, and Egypt, research shows that from 2021-2023 the overall digital payments market in the UAE is expected to increase at a compound annual growth rate (CAGR) of 18.3%; 13.6% in the KSA; and 19.6% in Egypt.
Looking closely at each of the key countries, findings showed that there was an instant payment "revolution" in the UAE; expansion in digital banking in the KSA; and a boost in online retail in Egypt due to increasing smartphone penetration rates.
In KSA, 89% of consumers reported using at least one new payment method in the past year, including options to buy now, pay later and person-to-person transfers. In Egypt, digital payments were found to promote financial inclusion with penetration of prepaid cards and mobile wallets approaching 40% of the adult population.
Consumers born between the late 1990s and early 2010s are the driving force for digital payments, thriving on innovation, convenience and seamless experiences. However it is the Millenials, who are those born between 1981 and 1996, who have the highest spending power.
The research shows that 51% of Generation Z in the UAE use digital or mobile wallets for daily payments, compared to 48% in KSA, and 43% in Egypt. Moreover, 20% of UAE respondents reported a decline in cash usage, with 50% of Generation Z respondents confirming that they exclusively use cards for transactions.
Three key pillars emerged through the research to define digital payment trends—namely, collaborative governance; the rise of the borderless marketplace; and increasing financial inclusion.
The research found nine key payment themes occurring in the present which could influence the future of payments in the region: omni-channel payments; peer-to-peer payments; in-app payments; buy now, pay later options; installments; merchant lending; super apps; cross-border shopping; and instant payments.
"For over 25 years, Amazon has been consistently innovating to benefit merchants, sellers, and customers. In the Middle East and North Africa (MENA) region, we bring together our global expertise with local insights to drive meaningful innovation in all areas of our business," said Ronaldo Mouchawar, Vice President of Amazon MENA. "The region is brimming with potential, with the digital payments market anticipated to nearly double in size across MENA's three markets of UAE, KSA, and Egypt by 2023, and we expect to see local businesses flourish more than ever in that space."
Amazon Payment Services enables payments on Amazon stores in the MENA region including Amazon.ae, Amazon.sa and Amazon.eg; in addition to supporting thousands of other merchants and businesses across the region.
For more information, please visit: re:imagine Payments.