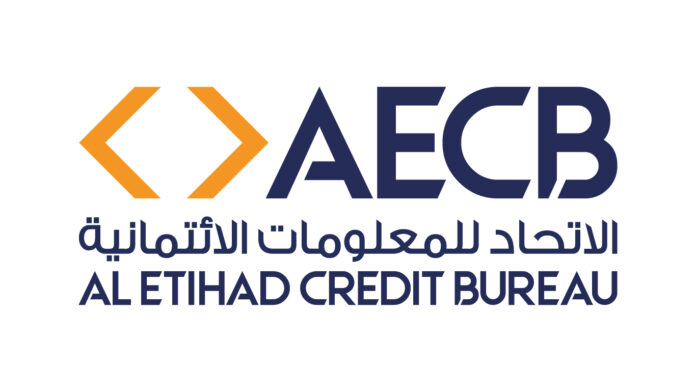 Al Etihad Credit Bureau (AECB), a company that provides information and analytics to support credit decisions, has announced a strategic collaboration with Nova Credit, the world's leading consumer-permissioned credit bureau, to enable newcomers to leverage their home country credit history when applying for financial services upon arrival to the UAE.
Staking its position as a leader in cross-border credit, the collaboration facilitates real-time, large-scale application approvals by enabling AECB subscribers, namely UAE-based local and international financial institutions and lenders, access to translated credit history of new UAE expatriates, upon their approval as part of credit applications.
The initiative reiterates AECB's commitment to enhancing the UAE financial ecosystem as the first institution in the GCC with the capability to provide real-time access to standardized foreign credit data from multiple bureaus around the world.
Marwan Ahmad Lutfi, CEO of AECB, said: "AECB is proud to be among the region's first federal entities to provide cross-border credit solutions, creating value for lenders, individuals, businesses, government entities, and the public through key collaborations with international bureaus. As we continue to introduce cutting edge products to our customers, we reiterate our commitment to creating a positive social impact, in line with the UAE's vision of becoming the epicentre of a borderless global economy."
"Building a borderless financial system has been our guiding vision since our inception and by bringing the Credit Passport® to new parts of the world we are one step closer to making this a reality," said Misha Esipov, Co-Founder and CEO of Nova Credit. "With this collaboration, AECB will be able to better support the thousands of newcomers to the UAE every year seeking access to the financial services they need to get started and thrive in their new home."
"Today's consumers deserve the ability to take ownership of their financial data and not be locked out of accessing basic services due to the siloed characteristic of our global credit reporting system," said Collin Galster, VP of International at Nova Credit. "We are looking forward to taking this next step with AECB and expanding the global footprint of Credit Passport® so consumers around the world can experience borderless credit reporting."
Credit Passport® powered by Nova Credit is now available for AECB subscribers to support credit applications with history in countries including India, the Philippines, the United Kingdom, with other countries to follow in the near future.
Feedback from early subscribers has been positive:
Iftekhar Salim Chief Executive Officer  of Appro, said: "AECB plays an instrumental role in upscaling the lending ecosystem within the UAE and the introduction of the "Foreign Credit Report" is a significant milestone. Appro is delighted to avail these disruptive solutions from AECB, which will help the UAE residents to meet their financial product needs within minutes. There will be more visibility on the new to country applicants' credit health based on their home country credit portfolio, which will allow them to have any lending product rather than waiting for 2-3 months."
Chandra Ganapathy, Group Chief Risk Officer of Dubai Islamic Bank said, "As part of DIB's continuous endeavor to unlock the potential of data and analytics, our collaboration with AECB augments the bank's analytical prowess. The bank has been a regular user of AECB's suite of products including AECB Credit Score, Bureau Alerts and has now also subscribed to their latest offering of Foreign Credit Report. AECB solutions enable DIB to have a holistic assessment of the customer's profile and credit behavior through data feeds that are collected from all the credit institutions across UAE. AECB credit reports and data also serve as an input to our internal underwriting policies. Furthermore, DIB has leveraged AECB information to further strengthen its credit and fraud risk modelling framework."
Farhan Mahmood, Group Chief Risk Officer of RAKBANK commented: "At RAKBANK, we are dedicated to elevating the customer experience and controls through innovative technology. Our collaboration with AECB will play a crucial role in achieving this goal by transforming risk management and optimizing processes through digital solutions. AECB understands the importance of providing transparent and seamless access to customers' data and offering a comprehensive view of their credit worthiness across borders. This is especially critical in the UAE market where many expatriates seek to take advantage of their home market credit history. With advanced scorecard models, we aim to enhance our performance and offer seamless access to credit and banking services for all customers entering the UAE."
AECB's new foreign credit data offering brings multiple benefits to subscribers including integrated access to hundreds of millions of standardized consumer data records from dozens of leading credit bureaus around the world. AECB and Nova Credit's end-to-end data delivery model, which undergoes rigorous quality control processes, is fully compliant with foreign and UAE jurisdiction regulations.