Abu Dhabi Islamic Bank (ADIB) delivered strong recovery of 73% growth in net profit in H2 2020 compared to H1 2020 despite the continuing macroeconomic effects of the COVID-19 pandemic. This was driven by a 10% increase in revenues due to a rebound in the UAE economic activity and an improvement in business momentum. The Bank reported a net profit of AED 1.6 billion for the full year 2020 compared to AED 2.6 billion last year. Profitability was lower year-on-year reflecting unprecedented market conditions, record low rates and the pandemic-driven economic slowdown. The Bank continued to exercise a rigorous approach to cost which resulted in a reduction of 7.7% year on year in operating expenses; achieved by the successful implementation of technology-led initiatives that helped to reduce the cost of sales and customer acquisition while also streamlining internal processes. ADIB demonstrated balance sheet strength ending the year with solid liquidity, funding, and capital ratios.
FY 2020 Key Highlights
Group net profit: A resurgent financial performance in H2 2020 with a growth of 73% in net profit compared to H1 2020 resulting in Group net profit of AED 1,604.0 million FY2020 vs. AED 2,601.1 million FY2019.
Group net revenue: The rebound in UAE economic activity and an improvement in business momentum lifted revenues by 9.6% in H2 2020 vs H1 2020 to AED 5,358.2 million FY2020 vs. AED 5,915.2 million FY2019.
Operating expenses: The successful implementation of cost initiatives and the efficacy of the digital strategy improved operating proficiencies which resulted in a 7.7% decrease in operating expenses compared to 2019.
Net profit margins: ADIB preserves one of the highest net profit margins in the market of 3.51% FY2020 vs 4.25% FY2019 supported by one of the lowest cost of funds in the market.
New customers: A continued emphasis on long-term customer relationships, while continuing to deliver a superior customer service, saw the number of active customers served by ADIB increase by 75,097 customers in 2020.
Impairments: ADIB continues to take a prudent approach to provisioning with net impairment charges increasing by 99.7% to AED 1,314.1 million in impairments, to reflect the challenging macro-economic environment.
Customer finance grew 2.8% in 2020 vs 2019 on the back of a strong growth of 8.6% year on year in wholesale banking division.
Total assets AED 127.8 billion FY2020, up 1.5% on FY2019.
Customer deposits AED 101.3 billion FY 2020 with CASA deposits increasing by 12.3% year on year to AED 89.3 billion comprising 88.2% of total customer deposits.
Liquidity: ADIB continues to maintain a solid liquidity position with a Stable funds ratio of 85.8% FY2020 vs. 84.1% FY2019.
Capital: ADIB maintained a robust capital position with Common equity Tier 1 ratio 13.54% and Capital adequacy ratio of 19.40% comfortably above regulatory requirements.  

Digital: 78% of customers are now utilizing ADIB digital channels which concurrently, has improved both operational efficiencies and significantly reduced costs.

Innovation: ADIB introduced many Artificial intelligence-based initiatives across different functions to improve the overall customer experience and operational efficiencies.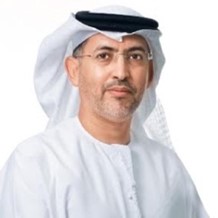 H.E. Jawaan Awaidah Al Khaili, Chairman, says…
"In an incredibly challenging year brought upon by the global COVID-19 pandemic, ADIB demonstrated strength, resilience and adaptability. We ended the year with encouraging results against a macro backdrop of ongoing economic uncertainty. We did not allow global headwinds to impact our long track record of delivering strong operational and financial results. I am particularly pleased with the significant recovery in our second half performance, which saw the bank's net profit grow by 73% compared to H1 2020. This was made possible due to a robust, diversified business model, and the outcome of a rigorous cost discipline programme that offset the impact of net profit margin compression.
"In this historically challenging year, our focus was on the well-being of our employees, our clients and our communities. I am proud of our employee commitment to our business and to our customers. They have been on the front line from day one, delivering uninterrupted banking services throughout this challenging period. Furthermore, the demand for ADIB's digital banking services continued to gain momentum throughout 2020, and 78% of customers are now utilising our digital channels which concurrently, has improved both operational efficiencies and significantly reduced costs."
"I am exceptionally proud that ADIB succeeded in winning several important international and regional awards in 2020. The bank received a Gold category award at the 18th edition of the prestigious Sheikh Khalifa Excellence Awards (SKEA) in 2020 and was named 'Innovator in Islamic Finance' for 2020 by Global Finance magazine and best Islamic Digital bank marking the fourth consecutive year that the publication's judging panel has commended ADIB's innovations. The bank was also voted as the 'Most Helpful Bank during COVID-19 in the Middle East by Asian banker readers in recognition of its digital capabilities during the pandemic. "
"We have started the new year with good momentum and, while it is difficult to predict how 2021 will unfold, the potential return to business as normal provides cause for optimism. ADIB has the strength, stability and operational resilience to face a range of scenarios, and we are confident in the bank's ability to generate sustainable, long-term value for shareholders and all other stakeholders.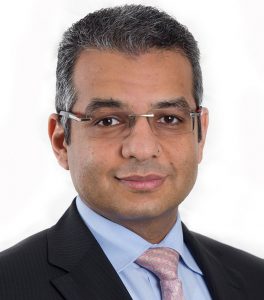 Mohamed Abdelbary, Group Chief Financial Officer added…
"While our FY 2020 profitability was affected by the need to increase impairments due to economic uncertainty, our promising H2 2020 results demonstrate we are on the right track. The strength of our retail banking business continues to drive ADIB's performance and the bank has successfully employed its client franchise and increasingly powerful brand to increase market share, adding over 75,000 customers in 2020. This has resulted in the bank growing CASA deposits by 12.3%, allowing ADIB to maintain one of the highest net profit margins in the market of 3.51%.
"We continue to exercise a rigorous approach to managing costs which resulted in a 7.7% decrease in operating expenses compared to 2019. This was achieved through implementing a number of initiatives, including a reduction of cost of sales and cost of customer acquisition, the optimization of our branch network, and the introduction of artificial intelligence to streamline processes. Such cost synergies have created capacity for us to continue our investments in digital technologies, as well as other strategic initiatives that can enable the bank to attract new customers and accelerate its growth in 2021."