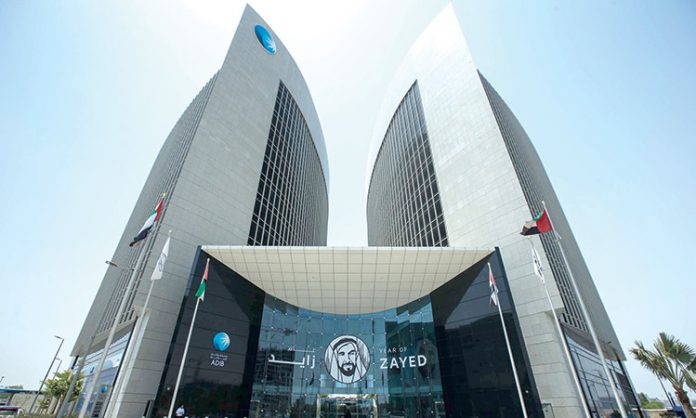 Abu Dhabi Islamic Bank (ADIB) announced it has partnered with the UAE's Ministry of Finance (MoF) to offer the new range of eDirham cards.
eDirham cards offer a smart payment method accepted by more than 5,000 government services in ministries, federal and local authorities. The system offers many advantages, including low costs and the possibility of paying service fees through different payment channels, which include eDirham apps for phones, e-wallet, vouchers, and self-service eKiosks.
H.E. Saeed Rashid Al Yateem, Assistant Undersecretary of Resource and Budget Sector at the Ministry of Finance, commented: "The launch of the new eDirham cards will mark a major milestone in the development of the UAE's cashless payment industry, and will meet the current and prospective requirements of government service fees payments. The eDirham platform is witnessing an ever-growing increase of customers as a result of the Ministry's efforts to develop an advanced and secure digital infrastructure that manages daily transactions, and to provide a digital and physical network to enable customers to easily recharge their account. Through strategic partnerships with banks and finance institutions, we have developed an innovative card that enables the relevant ministries, entities and government-related authorities to collect their fees in a reliable and highly efficient manner."
Haytham El Maayergi, Head of Global Transaction Banking at Abu Dhabi Islamic Bank, said: "We are proud to partner with the Ministry of Finance to offer the new range of eDirham cards. Users of the third-generation cards will benefit from their flexibility and efficiency while remaining confident that every transaction made is highly secure. ADIB is committed to supporting the advancement of the UAE's digital economy, which can boost the nation's productivity and competitiveness. The launch of the new eDirham cards will help to accelerate this agenda. We look forward to rolling it out to businesses and individual customers."
The ADIB eDirham Gold and ADIB eDirham Signature cards represent the third generation of the eDirham cashless payment service.
Working in collaboration with the MoF, the ADIB eDirham cards are a smarter way to reduce transaction fees. The contactless cards are Chip and Pin enabled to offer easy and secure payments and are easily topped up at any of ADIB's 70+ branches across the UAE. The cards can also be linked to the eDirham Instant app so customers can make instant payments, view their transaction history and manage their user profile on the go.
Over the last year, ADIB has invested heavily in the development of new digital banking and payments solutions that offer a simple, convenient experience to UAE businesses and residents. This has been led by the bank's innovation centre, ADIB Simple Lab, which encourages close collaboration between ADIB's innovation team and the business community, including the capability to incubate, test, and implement innovative FinTech services.